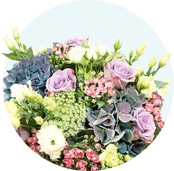 Croydon Florist
How can you recognise a good florist from a great florist? At Croydon Florist, this has been our mission for years now; hunting down the very best florists in all of Croydon, to make sure that our CR0 customers get the best quality flower delivery in town. And we have discovered that the best florists have extensive training, they are full of creative and innovative ideas, love what they do, and are always finding new ways to impress our customers. It is taken years, but we now have a team of the very best florists in all of Croydon, and we encourage all of you to put them to the test too.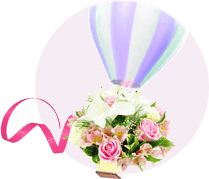 Save Some Money with Our Cheap Flowers available in CR0 and CR2
It is not easy finding ways to save money these days, but when it comes to flower delivery in Croydon, we have the answer. Our selection of cheap flowers is the perfect way to celebrate special events or to simply brighten up your home in CR0. They are all handcrafted by the most skilled and experienced florist team in CR2 and are sure to make you smile. But the best thing about our cheap flowers is the price. We guarantee the lowest price for high-quality flowers in all of Croydon; the perfect way to save money while making your day, or someone else's, extra special. Order online now for the best price in town.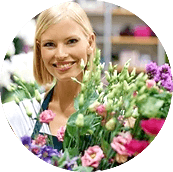 No Waiting Required with Super Fast Flower Delivery in CR0
At Croydon Florist, we know that our customers in Croydon have busy lives, and when you have got so much else to do, you don't have time to wait around to have flowers delivered. That is why our customers in CR0 love our fast and efficient flower delivery service. With us, you can enjoy same day flower delivery across CR2, or enjoy next day flower delivery if that is what you need. We can even deliver on a chosen date, so you can meet your deadlines. Simply come to us, and choose when to have your flowers delivered in Croydon.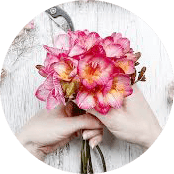 Have Flowers Delivered in Croydon for Your Special Event
If you have got a special occasion coming up in Croydon, then you might be looking for a way to make it even more special. And at Croydon Florist, we are here to help. We have flower arrangements for everything from weddings to new babies. Our customers in CR0 come to us for flowers to celebrate new jobs, to say thanks to friends, wish your loved ones get well when they fall ill, and express sympathy when facing bereavement. So if you have a special event coming up, or even just want to make your home a little bit brighter, come see our extensive collection of flowers bouquets in Croydon.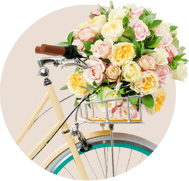 A Croydon Flower Shop That is Here for You
When you are looking for a flower shop in Croydon, you want a florist that you know can deliver high-quality, fresh flowers in CR0. But you also want a florist that knows all about flowers and can help you choose the perfect bouquet for your needs. We are here to offer you advice and guidance, as well as top-quality delivery when you need it most in Croydon. We are sure that you will find everything you need at our flower shop, so come check us out today.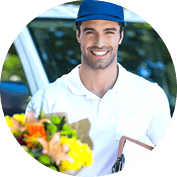 Send Flowers Online and Relax at Your Home in CR2 Area
We believe that having flowers delivered to your home, or a loved one's in Croydon should be a fun and enjoyable experience. But we know that trying to find time to visit a high steer florist isn't easy, and can be stressful. So why not avoid all that, and choose to send flowers online instead. We make it easy to send flowers online. Simply browse our range of flowers for delivery, choose the ones you want and tell us where to send them. Our fantastic delivery team will make sure they arrive in Croydon, CR0 when you need them. Easy, and hassle-free.